1 minute reading time
(291 words)
Street Medicine Widens Its Impact with More Staff and New Vehicle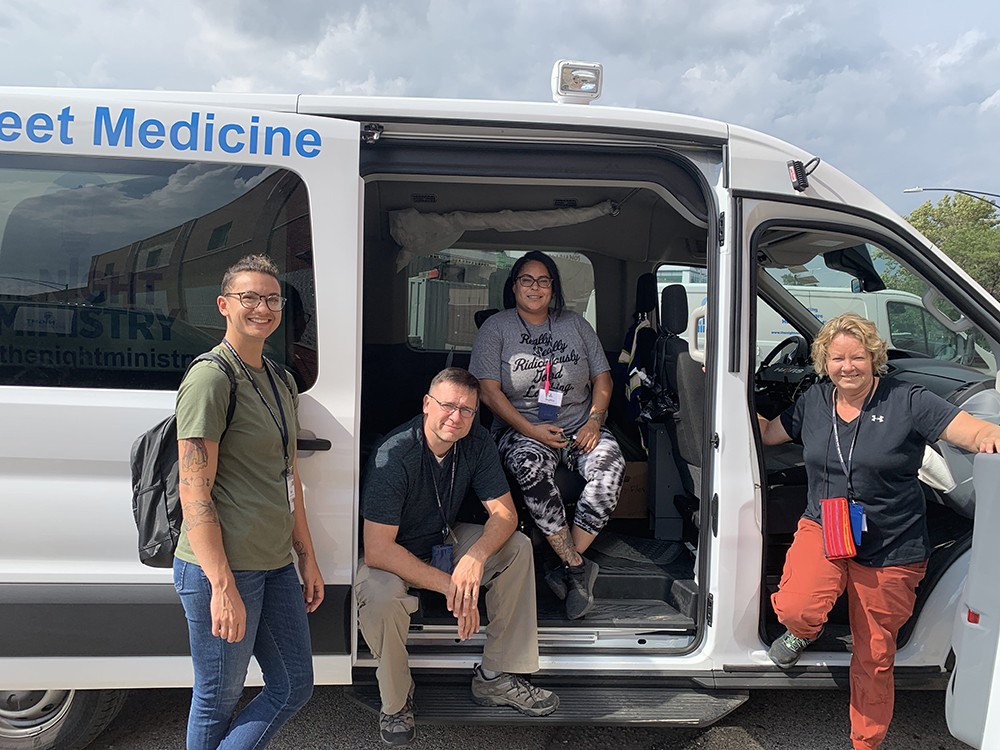 What started as a pilot project with a few members of The Night Ministry staff visiting encampments a once a week has blossomed into a robust outreach program making deep inroads into Chicago's homeless population.
With the addition of three new full-time staff members, the Street Medicine Program is now on the road six to seven days a week, usually in the morning and in the evening. A Nurse Practitioner or volunteer physician offer treatment for health care needs—surveys recently conducted with Street Medicine clients suggest these are the only health care services most of them are receiving. Meanwhile, a Case Manager links clients to housing and supportive services and Outreach Professionals and volunteers provide survival resources such as food, tents, and clothing. And, in response to clients asking for assistance in stopping or reducing alcohol or drug consumption, the program recently brought on a Substance Use Advocate.
"We've significantly increased the number of patients we are serving and outreach contacts we are making," said David Wywialowski, Director of Outreach & Health Ministry. "Being out all week, and at different hours of the day, allows us to reach more people and respond more immediately to their needs."
This past summer, the program received an upgrade in the form of a custom-outfitted van, donated by Auto Truck Group. The interior of the vehicle is designed with space flexible enough to accommodate private consultations between clients and staff. The van has a medical refrigerator, organized storage space for supplies, and exterior lighting that provides illumination under Lower Wacker, a frequently visited site, and at night.
"With this van, we're able to provide a lot of different kinds of services out of a relatively small space," said Noam Greene, Lead Street Medicine Outreach Worker.