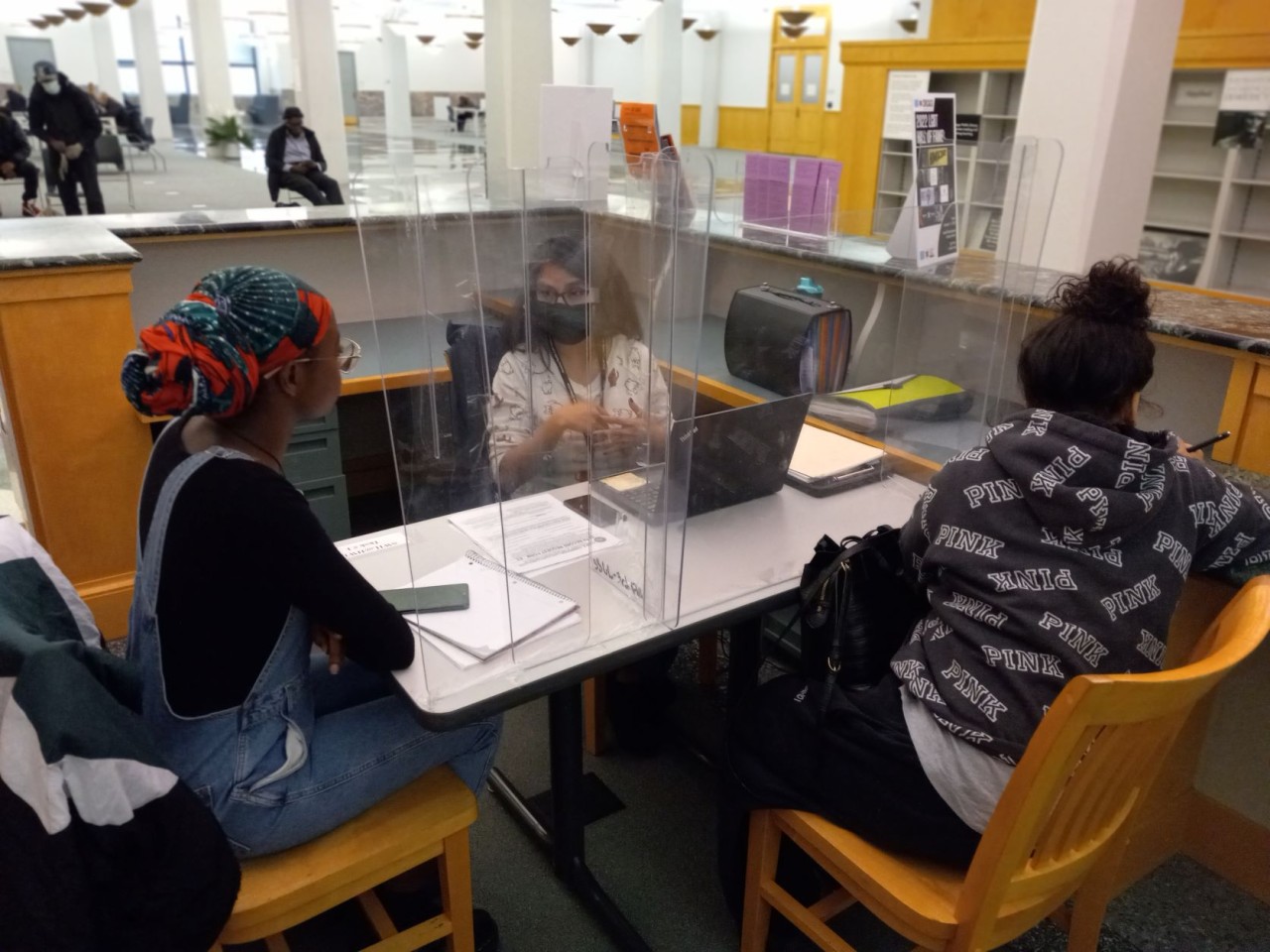 During the pandemic, Case Managers from The Night Ministry's Health Outreach Program had few options for locations where they could meet clients to fill out applications for housing, public benefits, and identification cards. That is, until May 2021 when the agency began providing case management to clients once a week at the Chicago Public Library's Harold Washington Library Center. The benefits of the offering were so great that Lead Case Manager Mirella Rodriguez and Street Medicine Case Manager Sylvia Hibbard have kept it up and running ever since.
"Though we have housed a lot of clients through our Health Outreach Program, we've further expanded their housing opportunities by being at the library," said Hibbard.
Unhoused individuals do not have a permanent address and may not have a phone number, so it can be hard for the Health Outreach Case Managers to locate them. When applications for housing, benefits, and other support require follow-up meetings with Rodriguez and Hibbard, these complications can lead to lost opportunities—which is where the library comes in.
"If a client gets matched with housing, we have usually about a week to come up with all the documents for the application. That is not a very long time," Hibbard continued. "By having a set location each week where we can meet with them, we are greatly upping the chances of them getting housed."
"Harold Washington is a great resource," added Kyanna Johnson, Lead Street Medicine Outreach Worker. "Clients can be inside in the winter and meet with our Case Managers in person. Other organizations are also here throughout the week so clients can get further services."
These other services include assistance from organizations such as Legal Council for Health Justice, which provides legal services to unhoused people, and Thresholds, which offers housing and other assistance to individuals with mental health or substance use challenges.
Want to read more stories like this? Be sure to join our email community!